Pooria Pournazeri, tanbur & musical direction
Reza Abaee, geychak
Éric Breton, percussion
Sheila Hannigan, cello
Raha Yousefi, vocals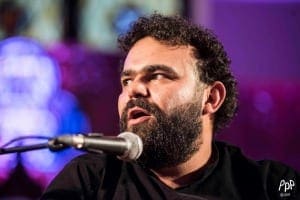 Pooria Pournazeri is an Iranian musician born in 1982. His mother was a teacher and his father makes iranian musical instruments. He was six years old when he first started learning tanbur from his father, and at the age of ten he started learning setar from Afshin Ramin.
In 1997, he gained the 3rd place in vernacular music at the Young Musicians Festival. He then continued learning tanbur from his uncle Keikhosro Pournazeri. In 1998 he became a member and conductor of Shams ensemble for two years, which resulted in working on Mastan salamat mikonand album and performing concerts with this group.
He has always been eager to flourish his creativity through composing songs rather than just playing them. Therefore in 1999, he started doing some research in folklore music and came up with some great ideas. In 2000 he was introduced to a rock band named Public Voice and he started learning percussion and drums. As a member of this group for five years, he participated in concerts in Tehran, Rasht, Isfahan, and in the Scape from Darkness album.
In 2006, Pooria Pournazeri started working on his first album Zhoor which combines elements from folklore music and tanbur. In 2010 Hermes Company released this album which received great attention and was also selected and rated as the top music album in Songlines, a well-known music magazine.
In 2009, he formed the Rivaan band with the help of his students and some other musicians playing Iranian and non-Iranian instruments, to reveal his unique style through performing in concerts and releasing albums such as Rivaan and Let's Make The Earth Peaceful.
He is now in Montreal teaching tanbur, setar and daf along with performing solo or in ensembles. He has also played in Sufi-Yogi, new album of Sufi-Yogi Band. 
Excerpt from the concert on June 2, 2018
Festival des musiciens du monde, Église Saint-Enfant-Jésus
Zal Sissokho, kora, vocals & musical direction
Mohamed Masmoudi, bass
Miguel Medina, percussion
Caroline Planté, flamenco guitar & vocals
Not every African musician is a griot. These bearers of oral tradition are members of the Kouyaté, Diabaté and Sissokho castes; the only families who diffuse the memory of the Mandinka people. Not only does Zal Idrissa Sissokho bears the name, but he also has the cultural background and incredible improvisation skills. Zal plays kora and sings melodies inspired by or borrowed from West African tradition in Malinke and Wolof. After moving to Montreal in 1999, Zal Idrissa Sissokho quickly established himself in the Montreal soundscape and received grants from the Canada Council for the Arts on several occasions since 2001. While being a solo performer, he also collaborates with numerous arstists and bands such as Les frères Diouf, Celso Machado, Constantinople, Fakhass Sico, Lilison di Kinara, Richard Séguin, Takadja, and Muna Mingole. He contributed to the albums of Corneille, IKS, Hart Rouge, Monica Freire, Lousnak, Sara Rénélik, Les frères Diouf, and Musa Dieng Kala. Zal Idrissa Sissokho also took part to Cirque du soleil's Ô show, in Las Vegas, and to the movie score of Robert Favreau's A Sunday in Kigali. In addition, Zal was chosen along with 12 other musicians for Luc Boivin's documentary La symphonie du nouveau monde which was broadcasted on ARTV and CBC. Zal was also a guest of the Belle et Bum show in 2009 and 2011. In 2013, Zal participated in the shooting and the soundtrack of L'autre Maison (Max Film) from Mathieu Roy, a movie which made the official opening of the Festival des Films du Monde de Montréal.
In 2004, Zal founded the Afro-Mandinka band Buntalo, a name that refers to the kora which crystal sound seduces the listener as soon as the first note resonates. Indeed, the African 21-string harp combines wonderfully with contemporary western music. The third album of Zal and his band Buntalo was released on March 24, 2017, and named La Palabre, which means the junction of speech and action: to say what one does and to do what one says. While raising contemporary and essential society issues, Zal Sissokho puts forward the Kora's unique sound for a discovery and travel invitation. His Afro-Mandingo-influenced music, mixed compositions and committed words are once again highlighted in an album bearer of hope and enriched by the multiple collaborations behind its creation.
Amongst other distinctions and honors, Zal was awarded with the OQAJ-Rideau prize during the official February 2008 Bourse Rideau showcase in Quebec City. Thanks to this award bestowed by the Office Québec-Amériques pour la Jeunesse et Rideau, Zal was able to visit Mexico in October 2008.
Excerpt 1 from the concert on June 2, 2018
Festival des musiciens du monde, Église Saint-Enfant-Jésus
Excerpt 2 from the concert on June 2, 2018
Festival des musiciens du monde, Église Saint-Enfant-Jésus
Didem Basar, kanun & musical direction
Noémy Braun, cello
Brigitte Dajczer, viola
Patrick Graham, percussion
Guy Pelletier, flute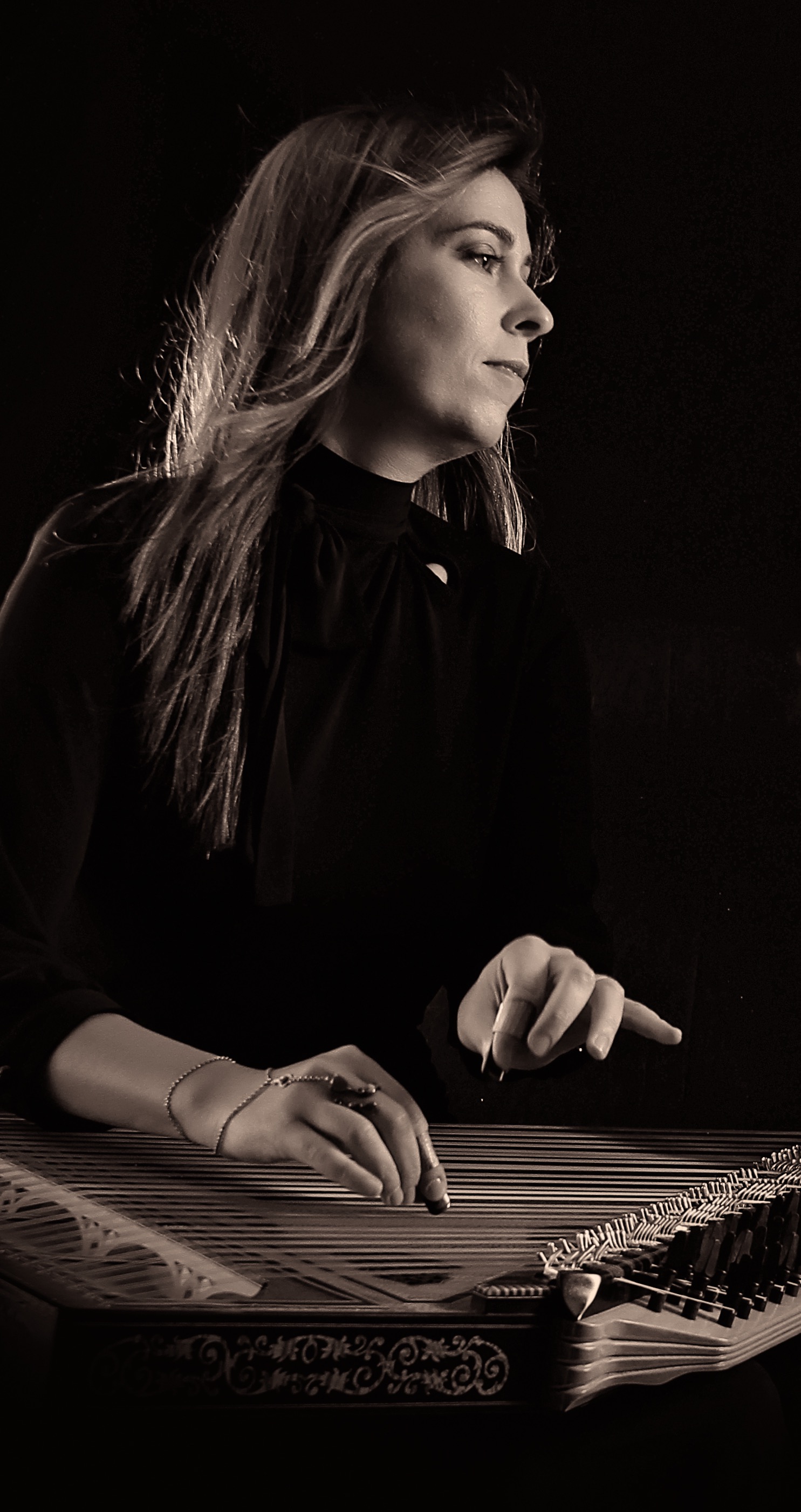 Born in Istanbul (Turkey) in 1974, Didem started her music education at I.T.U. Turkish Music State Conservatory in 1985. Having completed her kanun training, she continued at the same University's Composition Department. Her interest in examining the effects of music on society led her to study Sufi Music at Marmara University. She got her Master's Degree on the musical analysis of Sufi Music in 1999. Then, she played in many concerts, CD recordings and radio & television programs both in Turkey and abroad. She joined Bezmara Ensemble and started playing Turkish santoor and metal-string kanun to perform traditional Ottoman Music. She gave lectures on kanun performance at Halic University Turkish Music Conservatory and taught harmonic analysis and music theory at I.T.U. Conservatory. She moved to Istanbul University State Conservatory in 2001 and continued to give lectures there until she moved to Montreal in 2007. Since then, she played with many musicians and musical groups, especially the Fenci's Ensemble and Constantinople. In 2009, she formed Duo Turco with her colleague Ismail Fencioglu.
Excerpt from the concert on June 1, 2018
Festival des musiciens du monde, Église Saint-Enfant-Jésus
Nazih Borish, oud & musical direction
Didem Basar, kanun
Joseph Khoury, percussion
Bertil Schulrabe, percussion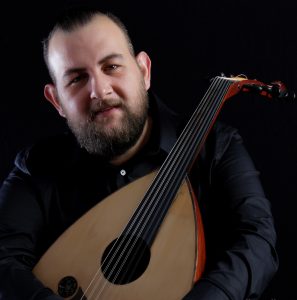 Born in 1982 in Lattakia, Syria.
Nazih Borish began to learn the oud by himself at the age of five, listening to the music of many different cultures like flamenco, jazz, blues, indian music, etc. He began working as a oud player in popular music bands at the age of thirteen. He created a new style of oud playing, always pushing back the limits of this instrument.
In 2005, Nazih founded the Syrian Oud School in his hometown, Lattakia, and got more than 100 students who now work as musicians. In 2016, Nazih moved to Montreal where he continues his musical work with friends and a new family of musicians.
Excerpt from the concert on June 1, 2018
Festival des musiciens du monde, Église Saint-Enfant-Jésus