One-week workshop with Gundecha brothers,
masters of Dhrupad
---
May 20-24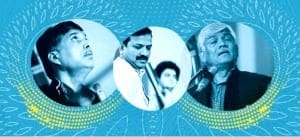 Come experience 5 days of Dhrupad! This knowledge old of thousands years unites music, singing, sound, meditation, yoga and consciousness. If you feel called by those aspects, whether you are a beginner, an amateur or a professional, this workshop is for you. Guided by the Gundecha Brothers, internationally renowned teachers, you will discover the principles behind the oldest form of music and singing in India; also known as the yoga of sound (Naad yoga).
Recipients of many awards, the Gundecha Brothers have recorded more than 50 albums and are recognized by the Indian government for their contribution to Indian classical music. A unique opportunity to meet the masters of Dhrupad and to deepen this sacred art!
Open to everyone, including instrumentalists (wind, strings, percussion)
Schedule: May 20-24, 2019, 9:30 am to 5:30 pm
Price: $400 (before January 31, 2019), $450 (after January 31, 2019)
Registration: https://gundechaworkshop.eventbrite.ca